Introductory Lecture I: What is Art Therapy?
Introductory Lecture II: Art Therapy and Creative Power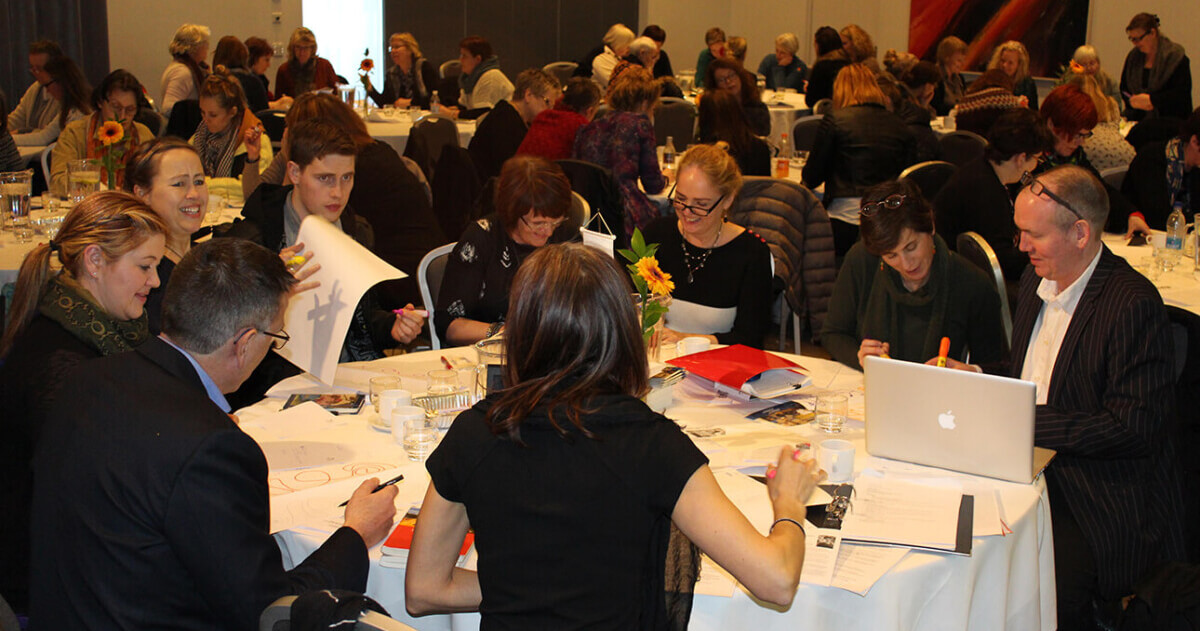 The lectures are intended for anyone interested in art therapy. The focus of the lectures is on the basic concepts of art therapy, with examples that provide insight into the methods and ideas that form the foundations of art therapy. Participants are invited to work on a simple creative project, which provides insight into the experiences, knowledge and possibilities that art therapy can offer. There are no participation requirements regarding the participants' prior experience or knowledge of art making.
Participants' testimonies:
"The lecture was concise and an informative introduction that opened my eyes to new dimensions to work from."
Þóra Melsted, division manager
"Great presentation which offers a lucid image of what art therapy is all about."
Ingunn M. Óskarsdóttir, project manager
"The lecture was an interesting presentation of the ways in which art and creativity can be used as a resource for people of all ages who suffer from existential problems."
Sigurgeir Birgisson, division manager
"The lecture was fruitful and practical, especially given the fact that you can submit questions before the lecture and then receive answers during the presentation."
Helena Línud Kristbjörnsdóttir, project manager
"The lectures proved to be well received and thought-provoking to both groups! I appreciate the effort and enthusiasm you brought!"
Katherine Gill, Millfields Community School in Hackney, Assistant Headteacher, Inclusion Manager