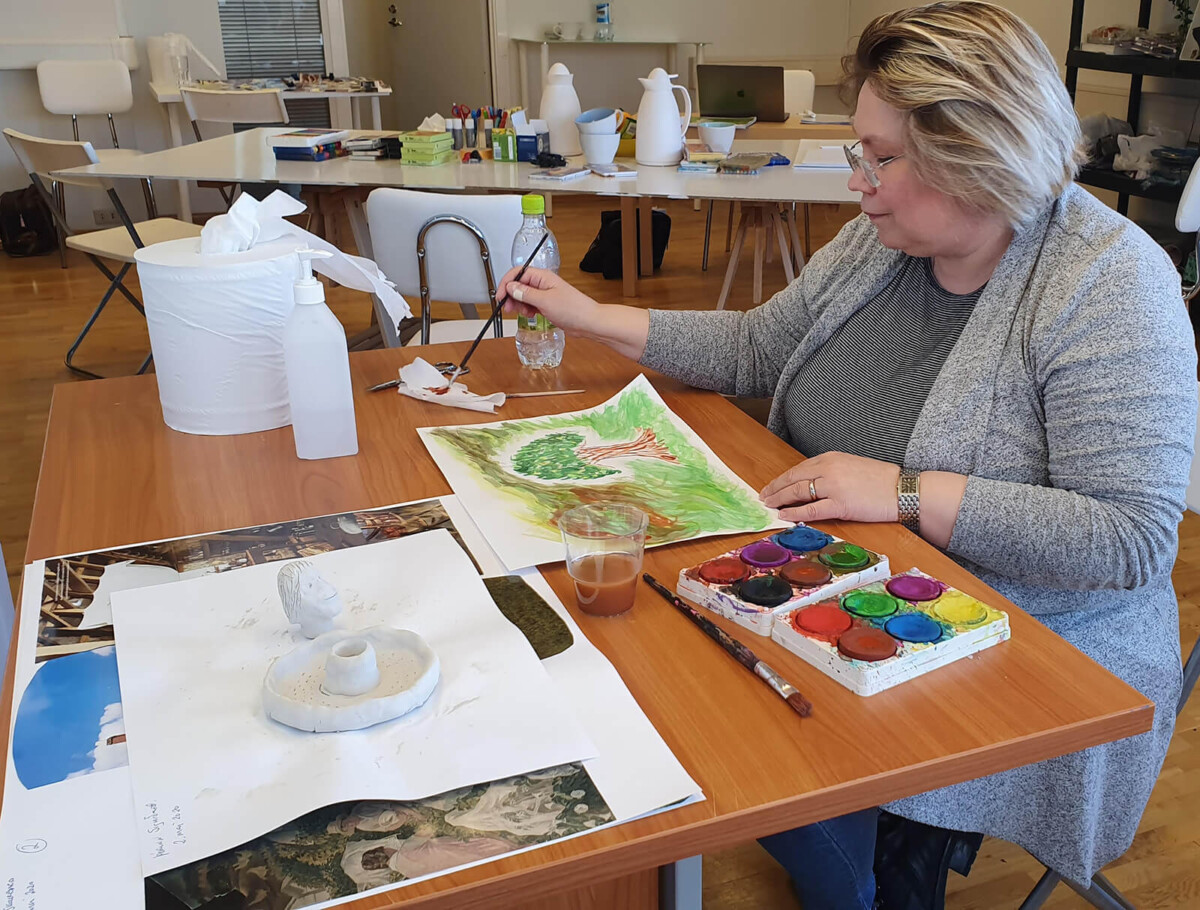 The course expands on the main topics of Introductory Course I – What is Art Therapy? Insights into the precursors, influences, origins and history of art therapy are offered. The course is based on lectures, reading, written assignments, discussions and workshops, where participants get to experience the creative process personally along with the ways it relates to the concepts and theories of art therapy. No prior knowledge or experience of art or creating art is required for participation.
Some of the pioneers of art therapy, such as Margaret Naumburg and Adrian Hill, will be introduced in the course. The basic approaches, methods and theories that form the foundation of art therapy will be reviewed. Influential factors which shape contemporary art therapy approaches will also be explored.
Who is the course for?
The course is intended for those who are interested in art therapy, such as individuals who would like to study and work with art therapy on a professional level. The course is also useful for professionals who seek to expand their understanding of their own and their clients' art making with the aim of facilitating well-being and personal development of their clients and students. Some knowledge about art therapy is recommended, for example, attendance at Introductory Course I – What is Art Therapy?
Further Information
The course is held among other places at the Continuing Education Department, University of Akureyri. For further information please contact us via email: unnur@unnurarttherapy.is or simenntunha@simenntunha.is.