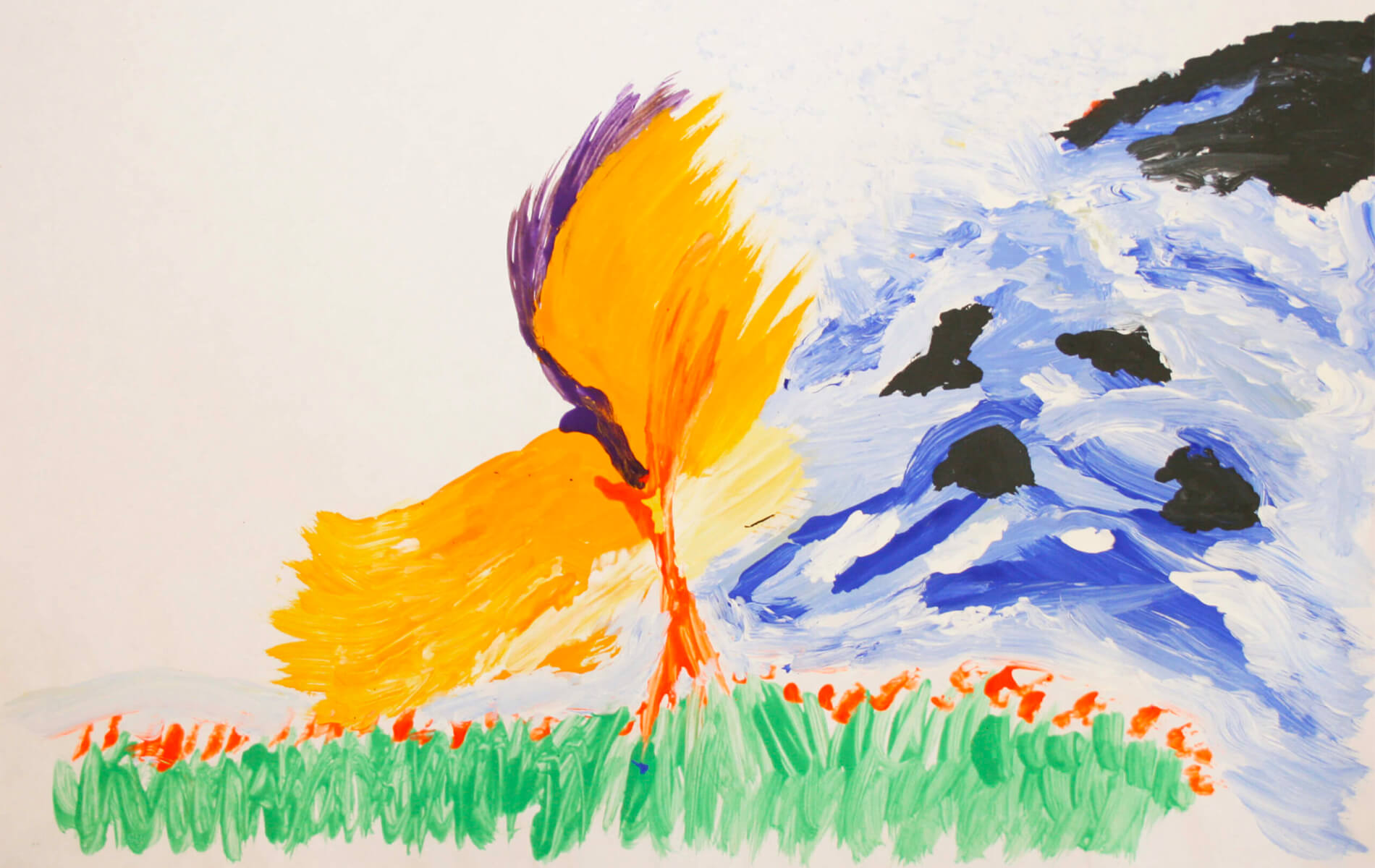 Do you want to facilitate your creativity in art therapy in order to improve your well-being and quality of life?
It can be challenging for adults to find ways to improve emotional well-being and to find solutions to their troubles. The difficulty possibly has its origins in the present and/or past experience, with little opportunity or available support to process consequential emotions. The experience can therefore become a long-standing obstacle in the person's life rather than a useful and empowering experiential resource.
In art therapy, individuals are offered opportunities to creatively process experiences and emotions within the safety of the therapy relationship, which aims to transform a prior experience from an obstacle that prevents the individual from living in the present into a resource that affords wisdom and personal strength. Art therapy offers individuals an opportunity to get in deeper touch with who they really are, and as a consequence, to make choices accordingly, potentially leading to improved well-being and fulfilment.
Testimonial
Adult woman suffering from serious depression:
"I have enjoyed the privilege of receiving Unnur Ottarsdottir's art therapy for some time now and I am not disappointed. I knew that the therapy was a fruitful way to connect with children and I wanted to test it on myself. Because I have struggled with discussing some painful memories that I haven't properly processed, I thought that this form of therapy might be suitable for me. I was a bit shy with drawing, colouring and painting in the beginning because I'm no artist – being confident enough to start was most difficult – but I realized that it doesn't matter at all. Unnur interpreted the meaning of the pictures, but not their aesthetic. Again and again I was surprised over the painful emotions that kept surfacing just by drawing a little picture of an event that occurred ages ago. Unnur then helped me process the events and discuss them – "punctured the tumour" – so that I was able to face the past and learn to accept it. I wholeheartedly recommend art therapy."